Trainer & Consultant Profile:
I love clay shooting. It's a release for me and it keeps me focused. When I am competing, my nickname is "sharp-shooter".
I'm a "joy scout"! I will always make room for joy. Laughing is my true exercise. You can burn some good calories while cracking up.
Certification in Online Learning, National Institute of Online Learning/MindEdge
Federal Grants Management Certificates, Management Concepts, Inc.:
Audit of Federal Grants and Cooperative Agreements
Federal Assistance Law
Advanced Cost Principles
Cost Principles: OMB Circulars A-21, A-122, A-87 and FAR 31.2
Uniform Administrative Requirements for Grants: OMB A-102; 2 CFR Part 215
Monitoring Grants and Cooperative Agreements for Federal Personnel
Introduction of Grants and Cooperative Agreements for Federal Personnel
Emergency Management Institute Certificates:
IS-00650 Building Partnerships with Tribal Communities
IS-001100.FW Introduction to Command System, ICS-100
IS-00700 National Incident Management System (NIMS), an Introduction
IS-00200.FW Basic Incident Command System, ICS-200 for Federal Disaster Workers
IS-00800 National Response Plan (NRP), an Introduction
Certified Community Developer (CCD), University of Arkansas, Conway
Graduate, National Center for Community Education (NCCE), Flint, Michigan
My original, personal quote is, "It's not how you shine… it's who you polish!"
Pam Confer, Ph.D., is an international, award-winning, bilingual professional speaker, business consultant, public relations guru, jazz singer, and sports clay enthusiast. She explodes with confidence— teaching everyone how a simple smile can move the world!
With a certificate in Diversity, Equity, and Inclusion from Cornell University, Pam is a TEDx Women presenter, corporate humorist, and master soft-skills trainer. She is the author of the theory of "Circle-Shifting", influencing the movement of engagement circles from within. She has graced the cover and has been featured in several publications, including Jackson Free Press (2017), Southern Automotive Magazine (2018), Medium Magazine (2020), and Thrive Global Magazine (2020). Her open mind, personal stories, and amusing training style are unmatched.
Pam has a certification in online learning from the National Institute of Online Learning (NIOL), and is a member of the Society for Human Resource Management. She has served as a lead instructor and curriculum developer for the Mississippi State Personnel Board for approximately 17 years. Pam also travels in person or virtually across the Southern region, offering specialized keynotes, trainings, and comedic self-help talks for governmental entities, educational institutions, public and private sectors.
A singer/songwriter, Pam is recognized for her signature, interactive performances. She is an artist on the Mississippi Arts Commission's roster and travels throughout the Southeast with her band, Jazz Beautiful. Her voice is described as "velvet soul... dipped in Jazz!"
In December of 2017, Pam debuted "Mississippi Beautiful", a song she wrote, produced, and recorded in tribute to the state's bicentennial and the opening of the Two Mississippi Museums. The anthem plays each day in the "Where Do We Go From Here" Gallery of the Mississippi Civil Rights Museum. She regularly performs the song across the state. In 2019, former Governor Phil Bryant issued a proclamation declaring May 10 as "Mississippi Beautiful Day" statewide.
On June 19, 2020, she debuted her single, "Stand!", a foot-stomping anthem that provides a cadence for the injustices in communities of color. Pam is a strong advocate for community partnerships. Where there are possibilities for progress, you'll find Pam Confer.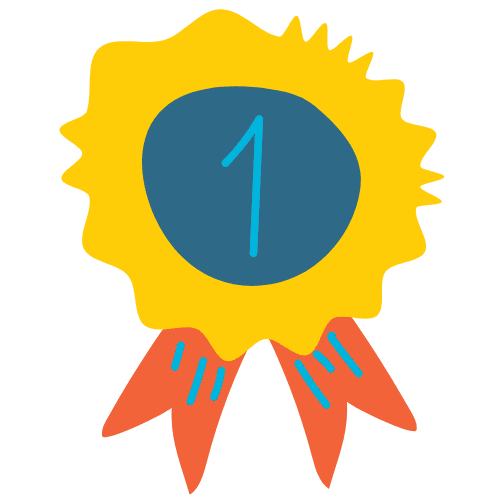 2019 Proclamation from Governor Phil Bryant, "Mississippi Beautiful Day" (May 10)
2018 "Tourism Visionary" Award, Visit Jackson
2018 Community Service Award, Latin American Business Association
2017 First Woman, African-American President, Canton Chamber Main Street Assn.
2017 "Woman of the Year," Jackson Advocate Newspaper
2017 "Hometown Hero," Jackson Convention and Visitors Bureau
2017 Proclamation from Visit Jackson, "Mississippi Beautiful" anthem
2016 "Woman of Distinction," Girl Scouts Council of Greater Mississippi
2015 "Top 50 Leading Businesswomen in MS," MS Business Journal
2013 "Woman of the Year Finalist," MS Commission on the Status of Women
2013 "Chairman's Award," MS Minority Business Alliance (MMBA)
2008-2009 First Woman Constable, Hinds County, MS
2005/07/08 Top Three Regional Professional Speaker, Toastmasters International
2006 Public Service Award, Robinson-Watson Book Company
2004 "Top 40 Under 40," Mississippi Business Journal
1999-Present Various Awards for Public Speaking, Toastmasters International