Trainer & Consultant Profile:
Learning to cook more and love it.
Participating in health challenges.
Certified Educational Consultant, 2017- present
Certified Diversity and Inclusion Facilitator
Health and Disability Producer, MS
I am here to assist with your marketing planning needs.
You'll gain new insights.
Have the experience you need.
Sharon Griffin is a professor of marketing within the College of Business, Jackson State University. Griffin's research explores the role of intuition, gut feelings, and nonconscious processes with respect to consumer choice and behavior. Several fundamental motivations–such as individuals' relationships with people and products, culture and cultural influence, and relying on feelings for information–provide the foundation for Griffin's research, each affecting choice, and behavior in systematic, yet subtle, ways. She is diligently focusing on publishing her work in leading academic journals (Journal of Consumer Research, Social Cognition, hopeful to receive recognition of doctoral dissertation and to review for American Marketing Association.
Sharon currently teaches Marketing Management, Personal Selling, and Marketing Policy & Strategies, which introduces business students to the concepts, principles, functions, and advertising practices of marketing. Personal Selling introduces students to the concepts, principles, and practices of professional selling techniques. Marketing Policies and Strategies introduces concepts, policies, strategies, and practices of marketing. In addition to receiving top ratings from her students, Griffin goes above and beyond in helping students. She hopes to be inducted into the Delta Sigma Pi Business honorary awards.
She serves as President/CEO Start Now Institute, 501c3 nonprofit educational organization, whose mission involves education and health. She has developed the Mississippi Children's Museum President's Circle. This community-wide effort centered on student leadership. Students gain valuable experience in leadership, customer service, cultural diversity, career readiness/college preparation, and community service.
Prior to academia, Griffin worked as a National Trainer, Director of Marketing, Executive Director, Consultant, and Area Marketing Manager. Griffin managed corporate marketing and communications, oversaw, marketing strategies, brand, public relations, media relations, and advertising. As Principal, SDG and Associates, she provided training and support for improving retention and academic success strategies for traditional and non-traditional students in public institutions. Trained 5 teams of faculty and professional tutors to develop workshops and courses in math, business, and life study skills.
As an Education Specialist with United Way Griffin directed five-city assessment for educational needs to educational policymakers. Overseen students, teachers, and professors with various skills developmental frameworks. While being a Diversity Marketing Manager, Griffin overseen functions related to driving the delivery and execution of Diversity, Inclusion, and innovative programming in alignment with the various corporate and function diversity strategies and goals through program design, branding and communication strategies, diversity events and projects derived from the business need/executive sponsorship.
Griffin is an active member of Mt. Helm Church, member of the Community Health Advocacy Network, Member of American Marketing Association, Member of Central Mississippi 100 Black Woman Organization, Women in Higher Education, Jackson Association of Educators and the Mississippi Association of Educators, in her spare time, she loves to travel.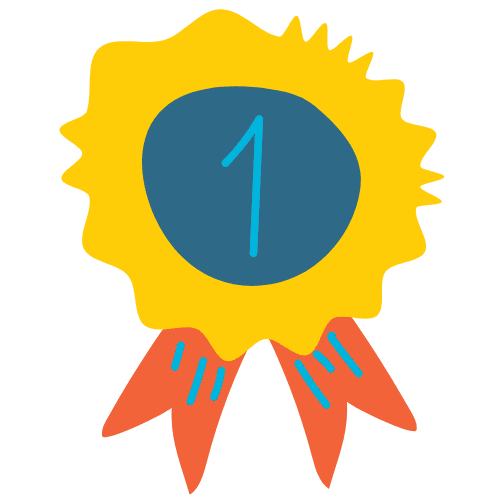 Best in Marketing Award 2018
Community Service Award 2017