Trainer & Consultant Profile:
President / CEO / Independent Contractor / Consultant / Project Manager
I love to dance and travel
I and the creator and bake Ms Karen's Gourmet Oatmeal Kookies
University of Colorado - Anti Racism and Inclusive Leadership
Wharton School of Business, Executive Education Certification - Finance & Accounting
Lemoyne Owen College, Memphis, TN
Jackson State University, Jackson, MS
Leading Diverse Teams & Organizations Certification, University of Michigan
Multiple Licences to operate Mississippi Gaming Commission
Karen is President and CEO of Sock Enterprises, Inc., a full-service consulting firm. She provides companies and organizations with a variety of professional services including but not limited to: strategic and business planning, leadership and staff development, project management, and Diversity Equity and Inclusion workshops.
Ms. Sock developed and refined her skills as a casino, hotel/resort, and entertainment industry executive at Harrah's Entertainment, Inc., Grand Casinos Inc., and Caesars Entertainment, Inc. Karen excelled in a number of casino resort operating positions including Senior Vice President and General Manager, Grand Casino Gulfport (Now Harrah's Gulf Coast) and Executive Vice President and General Manager at Grand Casino Tunica. In 1997 Harrah's Entertainment, Inc., appointed Sock to the position of General Manager at the Original Harrah's Casino Tunica, MS. That appointment distinguished her as the nation's first African American female to lead the daily operations of a full-service casino for a major gaming company.
Ms. Sock is well known for providing inspirational leadership to thousand of staffers over the years. She is especially proud to have mentored and sponsored many to achieve their professional and personal growth goals as senior executives in gaming and other professional fields. Karen is passionate about the education of our youth. In 2013 she co-founded and developed Pathways2Possibilities: P2P, on behalf of Jackson County Civic Action Committee and America's Promise Alliance. P2P is a unique hands-on, interactive career exploration experience, designed to expose 8th graders and older Opportunity Youth ages 16-24 years old, to the many career options available to them. In just 7 years P2P has hosted over 95,000 students representing 49 of Mississippi's 82 counties. P2P has also expanded into South Carolina and West Tennessee.
Karen believes in giving back to the communities where she lives and works. She co-chaired the Capital and Development Campaigns in 2011 to create Cafe CLIMB, a teaching cafe in Gulfport, Mississippi where Opportunity Youth 16 to 24 years of age are trained in the culinary arts. Sock is the creator and founder of the CEO Talent Show, a community fundraiser that benefitted the United Way of South Mississippi for 6 years.
Some of Ms. Sock's current affiliations include The National Diabetes and Obesity Research Institute at Tradition, Secretary-Treasurer, Board of Directors, East Central Harrison County Public Utility District, Board of Directors, Susan G Komen Memphis Mid-South Mississippi, VP Board of Directors. She also bakes and sells "Ms. Karen's Gourmet Oatmeal Kookies."
Karen is happily married for the past 34 years to Fred Sock, a structural and research engineer at the US Nuclear Regulatory Commission in Rockville, Maryland. They are the proud parents of one adult daughter Kristan. Karen and Fred reside in Biloxi, Mississippi and enjoy a successful commuter marriage.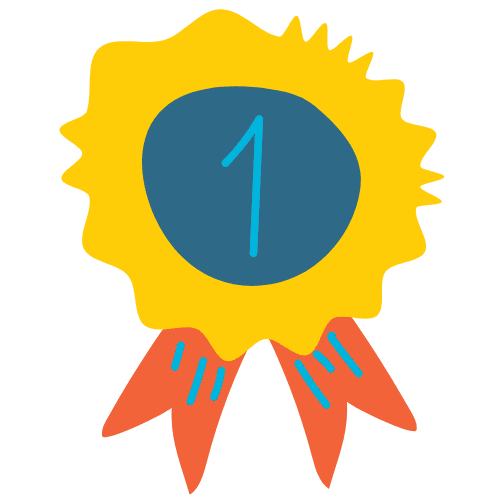 2021 – Leading Diverse Teams & Organizations Certification, University of Michigan
2017 – One Coast Award for Community Leadership, Presented by the Coast Chamber
2015 – Susan G. Komen of Central Mississippi Steel Magnolia, Breast Cancer Survivor of the Year
2016 Honorary Chair, 2017 Honorary Chair
2014 – Leading the Change Award, presented by Tougaloo College
2013 – Spring Commencement Speaker, University of Southern Mississippi, Gulf Park Campus
2013 – Medgar and Myrlie Evers Ambassador Award, presented by NAACP Gulfport, Mississippi Branch
2012 & 2013 – Mississippi Gulf Coast volunteer representative in the British Petroleum (BP) national television, radio and Internet advertising campaigns to boost tourism after the oil spill
2012- Spirit of the NAACP Award, presented by NAACP, Biloxi, Mississippi Branch
2012- Lifetime Leadership Award, presented by Mississippi Coast Area Toastmasters
2012- Top 25 Executives to Watch, recognition by Global Gaming Business Magazine
2012 Forever Young Award, presented by the Coast Young Professionals, Coast Chamber of Commerce
2011-12 – The Sara Dunn Entrepreneurial Award, presented by Theta Zeta Omega Chapter of Alpha Kappa Alpha Sorority, Inc.
2010 - Excellence in Action Certification, Mississippi Alliance of Nonprofits & Philanthropy, (Formally Mississippi Center for Non-Profits)
2010 –2012 - Co-chair of Development Campaign for Café CLIMB and inaugural board chair
2007- University of Pennsylvania, The Wharton School, Certification, Finance & Accounting Aresty Institute of Executive Education
2006- South Mississippi's Outstanding Community Leaders Award, presented by the Sun Herald and the Journal of South Mississippi Business